Applications
You can use the Asberg Dolfijn Energetica® in different ways. You make the choic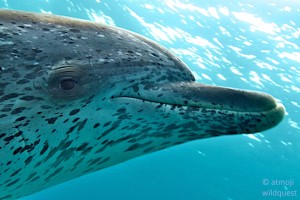 e based on a test of one or more dolphin energies. You can test them with a pendant, muscle test, pulse diagnosis or test, biotensor, going on intuition, or how it feels when you hold a bottle. For children, it goes without saying that they can pick up a bottle and can feel which one can support them.
Once you have made a choice, then you can put together a 'complex'. That is a bottle of 30cc largely filled with spring water. Add 1 drop from every tested energy. You can then consume this several times per day as needed. The standard dose is 4x per day to consume 4 drops.
The Asberg Dolfijn Energetica® can be combined with all forms of therapy. The energies are often used as a supporting agent in natural healing, EEN therapy, orthomolecular therapy, for healings, (chair) massage, regression and reincarnation therapy and meditation. The Kinder Dolfijn Energetica are also increasingly applied by children's coaches.
Examples:
During a treatment, you can apply a drop under the tongue or rub a drop onto the skin where a blockage is located.
Put a couple of drops in a tube and wear this for three weeks, in your left-hand pocket.
Put the tube in your pillow case, or under your bottom sheet.
During a meditation, you can consume a drop, or carry a bottle/tube with you.
Special silver pendants with a mini tube (dims. 30 x 9 mm) in them are available for this. If you order a pendant, then this will be filled if requested with the agents chosen by/tested for you. For this, look on the Orders
Add a few drops to the massage oil.
During a healing, put a few drops on your hands and then do the treatments.
During a healing or massage, hold a bottle on the coronochakra.